About Dent Master's Rise Across USA
Dent Master has been around since 1987, providing a wide range of auto repairs across the nation. We specialize in paintless dent repair and catastrophic claim services involving hail and wind storms.
Dent Master provides the following range of services for catastrophic hail and wind events:
Paintless Dent Repair (PDR) Services
Repair Services for Fleet and Wholesale Vehicles
Hail and Wind Damage Assistance
Post-Storm event onsite repair centers for customer traffic
Extensive solutions for insurers
Call Center services to schedule appraisals and repairs
Appraisal services from licensed insurance adjustors and trained professionals
In 1987, Paul Coppola, a car repair technician noticed that most body shops were using ineffective and costly conventional methods to repair door dings and hail damage. He learned that paintless dent repair (PDR) was faster and delivered better quality because the process preserved the original paint. With three decades of experience he was able to create successful franchises nationwide and train over 100 technicians.
Today Dent Master is a comprehensive vehicle repair and reconditioning company. With national networks of repair shops, we have mastered the art of paintless dent repair by fixing thousands of hail damaged vehicles each year. Our other specialties make us a true one-stop shop for your auto reconditioning needs, from detailing to interior repair to bumper spots. We offer tremendous value to customers, at a reasonable and haggle-free price, and typically in far less time than conventional body shop repair, where panels need to be replaced and re-painted.
We want every location to provide world-class repair services, making our founder Paul Coppola and our customers proud of our services. We want to take forward the brand and keep growing!
Our highly trained professional staff is easy to work with.
Dent Master strives to provide the best possible service to all our clients whether its body shops, dealerships, fleet companies, or everyday consumers who are struggling with the daunting process of vehicle repairs.
Our vision is simple and straightforward. We strive to provide consumers, body shops, dealerships, insurance companies, and auto auctions with extraordinary service at a fair price.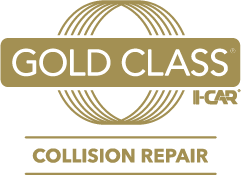 I-CAR Certified Professionals
All of our technicians are certified by the Inter-Industry Conference on Auto Collision Repair, a not-for-profit organization that is dedicated to uphold and promote high standards of repair services.
We have transformed ourselves to be a trusted partner to many insurance companies for processing and repairing automobile damage.
Through our well-connected network of repair shops we provide our services nationwide.
Every year, our technicians get ongoing education in the latest tools and technology of the trade to ensure you're getting the best care.
Through multiple training sessions, our technicians meet and exceed industry certification standards, including our very own high professional standards.